PSW.ca What's New Pseudo Sound Works Pseudo Soft Works Meet Us

North & the Sea is a Christian rock band. It was formed in 1996 by Douglas Anderson, Robin Harbron and Darren Foulds. Robin and Darren, bass and drums respectively, were self taught and had played together before they met Doug. Robin and Darren led worship together at their church and at a local Bible camp. Doug led worship at his youth group and at the local university's Christian fellowship.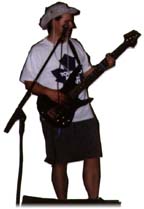 The first time the three played together was at this fellowship. Along with two others, they led worship. A few weeks later this fellowship had a variety show. Doug and Darren both wanted to play a couple of songs they had recently written. They enlisted each other as backup, and Robin was the obvious choice to play bass. The audience loved them, and they decided to give the band a chance.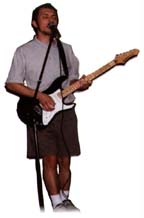 At first, they were known as Sun Fish, but when they discovered two other bands with the same name they knew they had to find another. Meanwhile, they introduced themselves as The Band Formerly Known As Sun Fish. One day Doug was reading his Bible when he came across a footnote in the Psalms. Apparently "the north and the south" was rendered in some manuscript as "the north and the sea." Doug presented his find to Darren and Robin, and with a minor adjustment North & the Sea was born.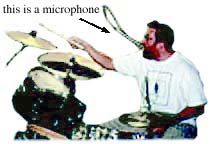 They spent the next year and a half playing various church coffee houses, open stages, fund raising benefits, and other events. Their biggest show to date was in the winter of 1997. They were asked to open for a big Canadian Christian band, The Dustkickers, when they came to town. Not only did they have professional sound and lights, but they had a new song and t-shirts for the first time.
During the summer of 1997 they recorded their album, New Material Only. It contains nine of their favourite songs that they had been playing over the past year and a half. As well, there are two new songs, and an old song, dug out the tape archives.
Right after they finished the album, Doug and Darren moved away to go to school for a year. For Darren this turned into two years, and for Doug, four. Now, North & the Sea only gets to play together a couple times each year, and who knows if they'll ever record again? At least for now, New Material Only, and Set Sail (a live album recorded at The Dustkickers gig) are the only way most people can experience this "must hear" band.