PSW.ca What's New Pseudo Sound Works Pseudo Soft Works Meet Us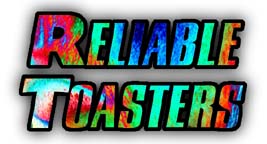 "Reliable Toasters is the name of the duo Darren and I formed upon coming to Bethany College of Missions. The name comes from Tom Shetler, our Old Testament instructor, who described the OT saints as reliable toasters because God had tried and tested them, and then given them His stamp of approval (just like toaster inspectors.) We want to strive to be Reliable Toasters (or blenders as the case may be) in our lives with God." -- Doug Anderson (May 1999)
You Get What You Pay For is the title of the huge 14 song Reliable Toasters debut album. Featuring 13 new songs, and one that was done back in the NATS days, here's how Doug describes YGWYPF...
"The title of this album is my attempt to appease myself about the poor quality with which it was produced. But I didnít pay anything, and neither did you, so I donít feel so bad. Mmmm, much better. But there is also a second meaning that Iím thinking of. When Jesus calls us, He says,
If anyone desires to come after Me, let him deny himself, and take up his cross daily, and follow me. For whoever desires to save his life will lose it, but whoever loses his life for My sake will save it. (Luke 9:23-24)
Peace with God is a free gift, that He freely gives to us. However, that salvation cost Him His life, and it also costs us our life as well. In this sense, you get what you pay for. If you give Him your life, He gives you His in return. It is one of the great paradoxes of faith in Jesus. The first shall be last, and vice versa. He who wants to save his life will lose it, and vice versa. We find Jesus, yet we still must pursue Him. He is the King, yet He serves us. We are His servants, yet we are His brothers and sister, and collectively, as the Church, His Bride. So, in the end, you get what you pay for, even though itís been given to you for free."
This is the album cover featuring Doug, but early in it's prototype days, Shroomie used his own mug on the front...